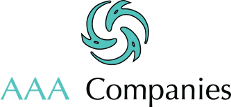 Report emergency service issues occurring prior to 8:00 a.m. and after 5:00 p.m. Monday - Friday, Saturday - Sunday, and on holidays by calling 1-877-7AAAHELP P: 877-722-2435 and creating a service ticket
Customer Service Portal - AAA Companies - Anything Anywhere Anytime
Property Services
For all your repair and maintenance needs, AAA Companies is your one-stop shop for property services--from a simple wall patch to ADA compliance.
Lighting Maintenance
We offer our clients affordable and reliable lighting installation and maintenance for commercial, industrial, retail and national chain properties.
Electrical Services
We are a full service electrical contractor with the ability to service general contractors with major electrical, new service, tenant improvements and Design Build.
---